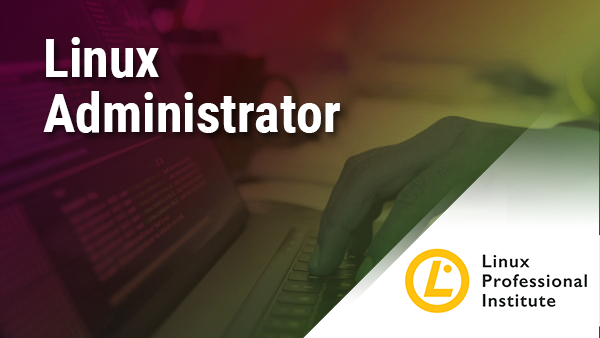 LPIC-1 is the first certification in LPI's multi-level Linux professional certification program. The LPIC-1 will validate the candidate's ability to perform maintenance tasks on the command line, install and configure a computer running Linux and configure basic networking. The LPIC-1 is designed to reflect current research and validate a candidate's proficiency in real world system administration. The objectives are tied to real-world job skills, which we determine through job task analysis surveying during exam development.


System Architecture
Linux Installation and Package Management
GNU and Unix Commands
Devices, Linux Filesystems, Filesystem
Hierarchy Standard
Shells and Shell Scripting
Interfaces and Desktops
Administrative Tasks
Essential System Services
Networking Fundamentals
Security
Duration: 5 Days
Who should Attend?
There are no prerequisites for this certification