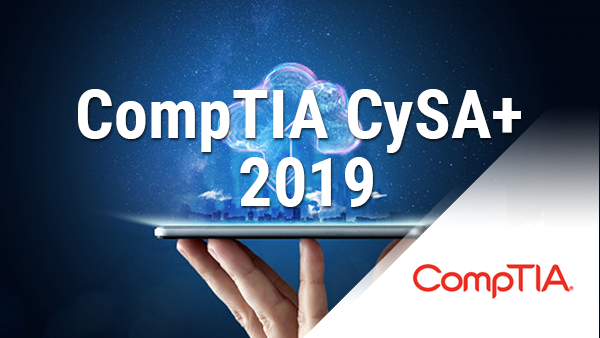 The CompTIA Cybersecurity Analyst (CySA+) examination is an intermediate-level credential for cybersecurity professionals. The exam will certify that the successful candidate has the knowledge and skills required to:
Perform data analysis and interpret the results to identify vulnerabilities, threats, and risks to an organization
Configure and use threat detection tools
Secure and protect applications and systems within an organization
The behavioral analytics skills covered by the CompTIA CySA+ certification identify and combat malware and advanced persistent threats (APTs), resulting in better threat visibility across a broad attack surface by focusing on network behavior, including an organization's interior network.
Duration: 5 Days
Who should Attend?
CySA+ also bridges the professional level CompTIA Security+ (which targets cybersecurity professionals with at least two years of on-the-job experience) and the mastery level CompTIA Advanced Security Practitioner CASP certification (which targets security pros with five or more years of experience).